TT8TT News
Following our previous announce, the TT8TT team will be active from
october 3th to 16th, 2012.
The team will pay particular attention to Japan and West Coast,
as TT is the fortieth and the twenty-third place respectively in the
ranking of most-wanted.
Please, go to the survey, it is very useful to see where more attention is needed.
Many thanks
Art, IK7JWY (TT8TT pilot station)
TT8TT QSL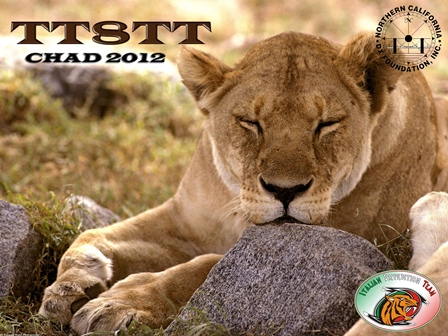 Address:Italian Dxpedition Team
V.le Capettini, 1
27036 Mortara,Italy
Bank reference
Bank name: UBI
Bank address: Piazza Silvabella, Mortara, 27036, Italy
Account: ITALIAN DXPEDITION TEAM
IBAN: IT13A0504856070000000006825
SWIFT: BLOPIT22XXX
BIC:POCIITM1
CAB:56070
ABI:05048
New postal rates in Italy since 1 January 2011 0.75 EUR for Europe (+15% increase)
1.60 EUR outside Europe (+88% increase)
2.00 EUR Pacific (VK-ZL-ecc.+100% increase)
This is for lightweight letters, max 20 grams (2 QSL) standard size.
Should you want to receive a direct QSL from I2YSB QSL Manager, please include:
2 USDs for Europe + SAE
3 USDs outside of Europe + SAE.
PLEASE — NO IRCs and NO STAMPs.