How to Add Pictures to your QRZ Biography
A Step-by-Step Guide
Uploading your Pictures
For these examples, replace XX2XX with your callsign.
To begin, make sure you're logged in, then, from the top menu bar, choose Edit XX2XX
Next, Choose Add or edit your pictures, and QSL images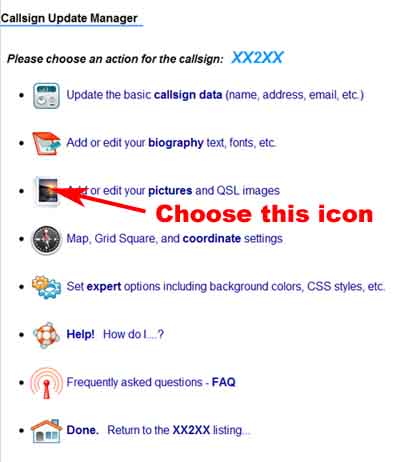 Then, upload all the images that you want to appear in your listing by clicking the Browse button, followed by Upload. Repeat as needed.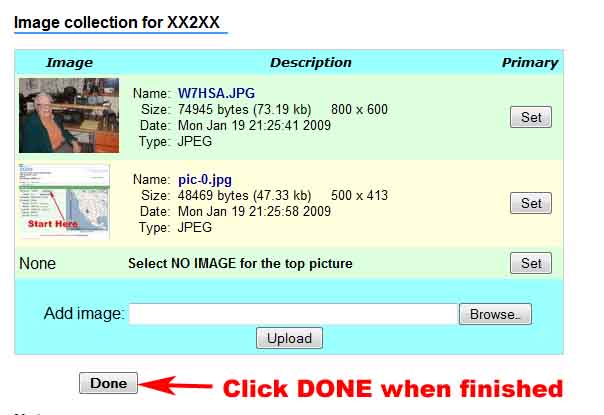 Placing the Uploaded Pictures
After you've uploaded your images, go back to the main Edit Record menu and choose Add or edit your biography text…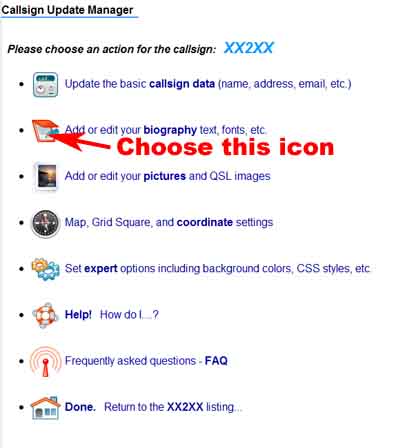 Position the cursor at the place in your bio where you want the new image(s) to be inserted.
Then, while editing your bio, click the picture icon as outline in red below: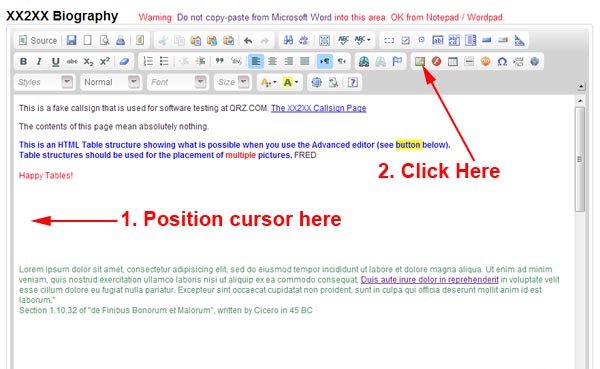 A popup window will appear. Click on Browse Server
A second popup window will appear. Locate the image you want to include and double-click on it.
The image will now appear in an example window. Along the left side of the box, adjust the Width, Height, and other parameters to adjust the picture to suit your taste.
Click on OK to insert the picture into your bio.
Finish editing your text, add more pictures, etc., then click on Save when you're done.
Start bragging about your new callsign page.